Combining stream processing and in-memory datagrids for near-real time aggregation & notifications
Architecture, Performance et Securité

Paris 241

vendredi at 14:55 - 15:40

The financial sector is an exciting mix of challenges regarding throughput, high availability as well as specific constraints regarding latency and consistency.

In the continuous evolution of its platform, Murex relies on open source technologies like Apache Storm and Apache Geode (Pivotal GemFire) in a "kind of" lambda architecture to ensure storage, near-real time (around the milliseconds) aggregation of thousands of events per second, advanced notification mechanisms and straight forward and on-demand deployments.

This talk will focus on the technical architecture, the underlying principles as well as technologies used to support this mix of functional and non functional requirements.
Olivier Mallassi
Olivier spent the last couple of years in the NoSQL and Big Data ecosystems and is now principal technical architect at Murex where he can continue working on these topics and related ones like availability, fault tolerance.
Alexandre Vasseur
Alexandre VASSEUR est responsable technique chez Pivotal et a en charge la région europe du sud.
Il aide les clients et prospects à comprendre et adopter la stratégie de Pivotal sur les thèmes du Big Data et du PaaS sur les volets développement, déploiement, éxécution et scalabilité dans l'univers Pivotal: Java, Spring, Hadoop, in memory GemFire, bases massive GreenPlum et ainsi que Tomcat, Rabbit et CloudFoundry.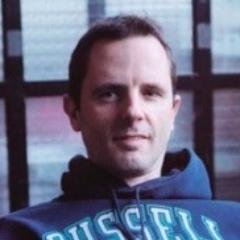 Craig Morrison
Engineering Lead at Murex, the leading enterprise capital markets platform.
Formerly developer, architect, project manager, coach, these days Craig assembles all that hard-earned experience to transform company objectives into working software in a rigorous, value-driven, and collaborative manner.