Software development, responsibility and ethics: the coming crisis
Future, Robotique

Amphi Bleu

vendredi at 09:00 - 09:20

As we the transition to an internet of things society where software pervades all aspects of our lives, the consequences of faulty software are becoming more critical. There will be growing attention on who should be held accountable for harm caused by badly-designed code.

We will take a look at the near future of legal responsibility in software development. Will we see new, restrictive liability regimes imposed on IT vendors? Will individual developers be held criminally responsible for introducing bugs? Or can developers seize the initiative through codes of ethics and through technical solutions?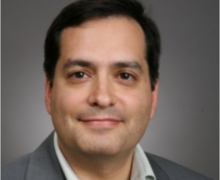 Richard Fontana
Richard Fontana is a lawyer who has specialized in open source legal issues for the past decade. He is currently Senior Commercial Counsel for Products and Technologies at Red Hat. Richard is a frequent public speaker on topics at the intersection of open source, law and policy.
Richard is also a board director of the Open Source Initiative.