Legal issues in open source project development
Langages alternatifs

Neuilly 253

jeudi at 19:45 - 20:35

In this session we will have an open discussion of the various legal issues faced by developers starting a new open source project or contributing to an existing project. Depending on interest, we may talk about copyright, license selection, license compatibility, trademarks, patents, CLAs, "work for hire", data protection, and perhaps other topics.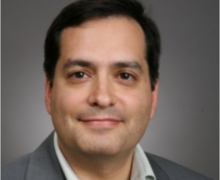 Richard Fontana
Richard Fontana is a lawyer who has specialized in open source legal issues for the past decade. He is currently Senior Commercial Counsel for Products and Technologies at Red Hat. Richard is a frequent public speaker on topics at the intersection of open source, law and policy.
Richard is also a board director of the Open Source Initiative.